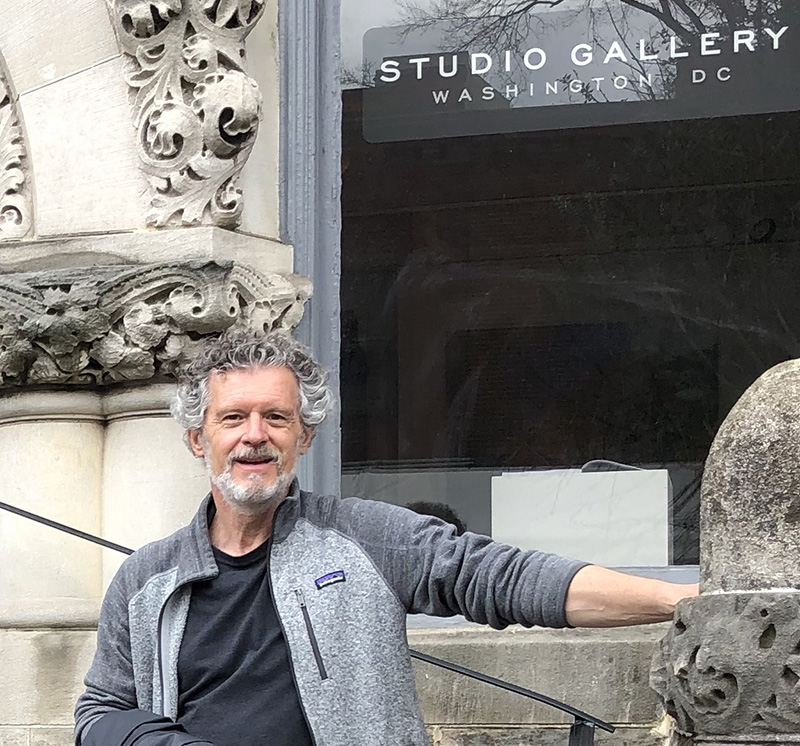 Thierry Guillemin
Born in France, an aerospace engineer by education, Thierry is also a painter. A satellite communications executive in the US since 1999, he has been represented as an artist by Studio Gallery in Washington, DC since 2005.
Thierry's paintings have been shown in Washington, DC, New York, Montreal and at the International Biennial  of Contemporary Art in Florence, Italy. His work can be found in multiple private collections. 
"I search for something that can sing, resonate, that touches me deeply.
As I paint, I am guided by an organic impression of something coming alive, however fragile and elusive."
"To me this is being in the service of an image, a powerful impression.
Trying to acknowledge and respond to the mystery of its appeal as faithfully and honestly as I can." 
"I take snapshots on the go with a smartphone camera.
A convenient, always available way to practice composition and light.
Sometimes there is good material for future paintings."
"My work is uniquely mine and you will experience it in a way that is uniquely yours.
But something, sometimes, can be shared in this experience. When it happens, it is most precious."
Thierry is represented by Studio Gallery, 2108 R Street in Washington, DC, off Dupont Circle. Studio Gallery is the longest running artist-owned gallery in Washington, DC. It features contemporary art in a wide variety of media by emerging and established artists.
Thierry's Studio is in Bethesda, Maryland, northwest of Washington, DC.
Articles about the shows, and other texts